Microsoft Publisher - Output: Publisher PUB., Embed All Fonts.
DO NOT PACK FILES!!!
QuarkXpress - Output: Quark QXD, Collect For Output.
Adobe Photoshop - Output: Photoshop TIF
Adobe Illustrator - Output: Illustrator EPS, All Type To Outline.
Macromedia Freehand - Output: Freehand EPS, All Type To Outline.
Adobe InDesign - Output: Acrobat PDF, All Type To Outline.
Microsoft PowerPoint - Output: PowerPoint PPT.
Adobe Pagemaker - Output: Illustrator EPS, All Type To Outline.
Macromedia Fireworks - Output: Fireworks TIF
Adobe Distiller -
Output: Acrobat PDF
CorelDraw - Output: CorelDraw EPS, All Type To Curves.


Digitally prepared files can either streamline the production of a job, or be a real headache. If a file is good to go, the job can bypass scanning, layout and approval steps and be directly scheduled for printing. However, if digital files are prepared incorrectly, fixes and resubmissions can be expensive, time-consuming and frustrating. The success and ease of printing a digital job relies entirely on the file meeting our production requirements.

Please review the requirements below, even if you are knowledgeable in preparing digital files for other Printers.

We accept both Mac and PC files.
All files must meet these requirements and be 100% complete.
These requirements are for both disk and FTP submissions.


The Most Common Problems
(which lead to delays and/or additional charges)

1. Failure to include all Fonts with your disk.
Though we maintain a large library of fonts, there are over 20,000 different fonts out there and we can't possibly have them all. Even if we happen to have a font with the same name as the ones you use, its possible that they were designed by different companies, and are not identical. Any differences can cause type to reflow, lines to get cut off, hyphenation to change, etc. If you supply files using fonts which we do not have, your job will be delayed until you can supply us a copy of the font(s), or you authorize us to substitute a similar font that we do have.

2. Failure to Properly Layout how your Piece Folds.
It is sometimes obvious how a piece should be folded and/or backed up. However, quite frequently it is not. Please make sure that your piece is properly layed out. Once your piece is printed its too late to adjust it for folding. We can't always check to see if you have layed out your files properly.

3. Missing Scans or Image Files
Most desktop publishing systems only store a preview image in the files they create, and must retrieve the original graphic files prior to printing. We frequently receive Quark and Pagemaker files without the linked graphic files, and must delay the job while we wait for these graphic files to be sent.

4. Unusable Scans.
Most of the problematic scans we receive have been scanned at too low resolution. (Please see the discussion of scan resolution in the Scanning and color correction guide.) We also receive files with images scanned at many times higher resolution than required. These oversampled scans waste diskspace, and greatly increase output time without any corresponding increase in output quality.

5. Failure to make your files bleed when required.
In most desk top publishing programs, making an image bleed is as easy as placing all images such that they extend 1/8 inch beyond the border of the page. Though it is easy to set your files to bleed while you are creating your piece, it is time consuming to alter your design once it gets to us.

6. Failure to use the CMYK color system.
Some spot/PMS colors are not accurately represented in CMYK. Notably, metallic colors, some oranges and some greens are not well represented by CMYK. If your files use these spot colors, it will be necessary to contact you to determine if you wish to change your design, or run our closest, albeit not accurate, CMYK match. We recommend using the Pantone Process or Trumatch color systems for color selection.

7. Use of RGB rather CMYK scans.
We receive a large number of RGB scans. Some applications packages automatically output these scans as CMYK while other packages simply print the RGB scans as black and white. The applications packages that do the conversion don't do a good job of maintaining colors and large, unacceptable color shifts often are the result. All color correction should be done with CMYK scans and all scans should be converted to CMYK prior to submission for process color printing.

Overs & Unders - Industry standards are 10% over or Under on each job. Keep in mind printing is not an exact science and even though we start each job with 10% extra stock there is still waste. BargainPrinting.com has a much better average of 5% over or under. If you need exactly a certain amount please make sure to order extras.

Toll-free telephone support
1-877-624-8110 ...
If you have any questions or concerns about a proposed file format you want to send, please CALL US FIRST at 212-244-7504 (New York area) or Toll Free 1-877-624-8110,
Monday-Friday, 9am-5pm E.S.T. and we'll be pleased to help you.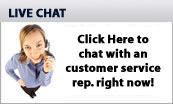 We welcome the opportunity to quote on your next printing job

Live Chat, Toll free number, and rapid email response. We're here for you!!!


1-877-624-8110